Niviuk Kougar2
Fully equipped
Knowing that experienced paramotor pilots are always looking for fast, powerful and reliable paramotor wings enabling them to reach their goals, the Kougar 2 keeps the performance of the first generation glider but now delivers superior maximum speed with added safety.
Its inflating and lifting capacities are outstanding, thus eliminating the need for high speed during takeoff and landing. These huge advantages basically resulted from the RAM Air Intake technology used for the first time in paramotor design.
The RAM Air Intake permits to reach an optimal air inflow configuration (below the glider's leading edge aligned with the intrados) to obtain a rapid, progressive, stable inflation. This profile modification results in more comfortable faster and tighter glider turns.

Revolutionary technology
For the first time, RAM Air Intake technology is used on a compact and comfortable Paramotor wing to promote speed with safety.
Optimal inflation
The Kougar 2 inflates and takes off easily. The glider comes up effortlessly overhead in all flyable weather conditions.
Reflex system evo
An evolved Reflex System enhances the glider's abilities to perform while providing increased stability and fuel consumption optimization.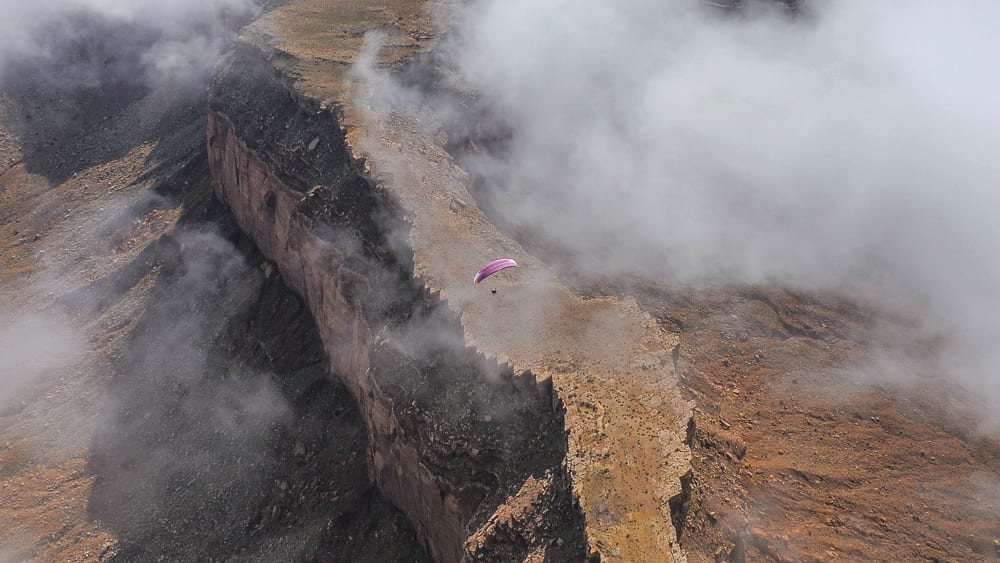 Is it for me?
Chances are, if you've spent more than 15 seconds looking at this page, you're already obsessed with the idea. Give us a call to discuss the finer features/experience, we've got the fix!