Niviuk - Link2
For the apt beginner, or casual intermediate, the Link2 combines the stability of a beginner glider with the efficiency and dynamics of an intermediate classic paramotor wing. This means shorter takeoffs and softer landings, less fuel consumption and higher climb rates than EN-A beginner wings.
What Niviuk has put together is an advanced-technology, casual wing for pilots who are not in a hurry and just want to soak up the adventure.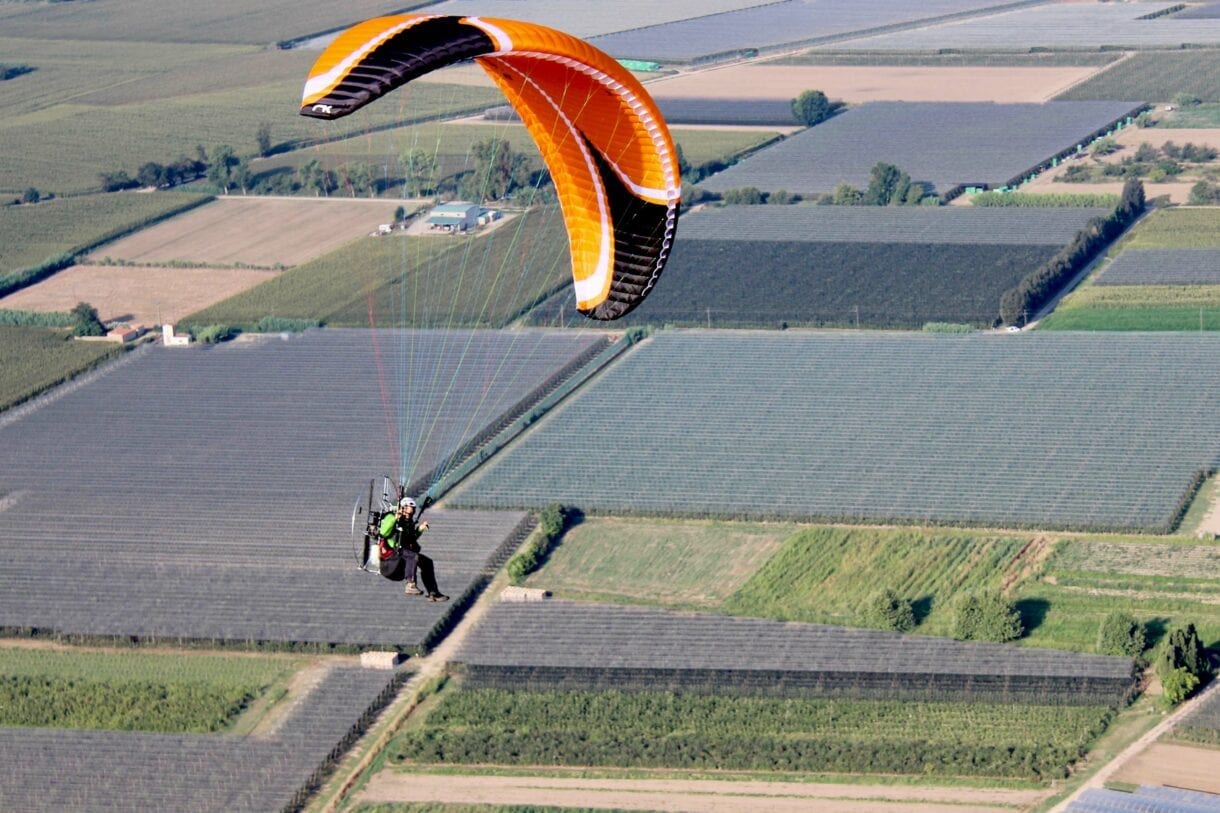 From Niviuk:
"Enter a new and wonderful world of adventures. With the Link 2 you will discover a wing with all the necessary features to make your first paramotor flights. Its simple and intuitive handling is combined with maximum safety to provide you with the best flight experience and allow you to expand your horizons through paramotoring.
From the moment of takeoff you will experience a wing ready to make things simpler for you. Thanks to an optimisation of the cell openings and attachment points, the inflation phase has become more progressive and easy to control. Once in the air, let yourself be carried by a wing that adapts to all your needs. Because of the use of our RAM Air Intake technology, which ensures optimal maintenance of internal wing pressure, a more consistent profile is achieved, allowing more control and stability in the roll and pitch.
The Link 2 will also surprise you with its versatility and its different speed ranges. Thanks to a greater rigidity in the front of the wing it is possible to reach and maintain a high speed (max. 55 km/h), without deformations in the leading edge, while allowing the profile to maintain the mobility necessary to absorb turbulence in rough air. The trimmer system is extremely effective and easy to use. It increases the speed by 20%, in comparison with the previous model. In addition, the wing has an excellent ability to turn, it is precise and solid, ideal for its category.
In comparison to its predecessor, the design has evolved not only in performance, but also in durability. New technologies were used during the manufacture, for example, a new pattern and cutting system for the fabric panels and a reinforced seam at the leading edge. In this way, the fabric is tauter, without creases and ensuring a cleaner profile. At the same time, the structure of the wing is reinforced with Nitinol, making it lighter and giving it more flexibility.
In conclusion, Link 2 is your best gateway to the world of paramotoring. A solid wing with simple take off and landing characteristics, very accessible handling and a stable and safe flight behaviour. A glider to assist you to learn and progress while you enjoy the paramotor world to the fullest."

For a list of all specifications, certifications, color options and downloads, please visit the manufacturer web site here.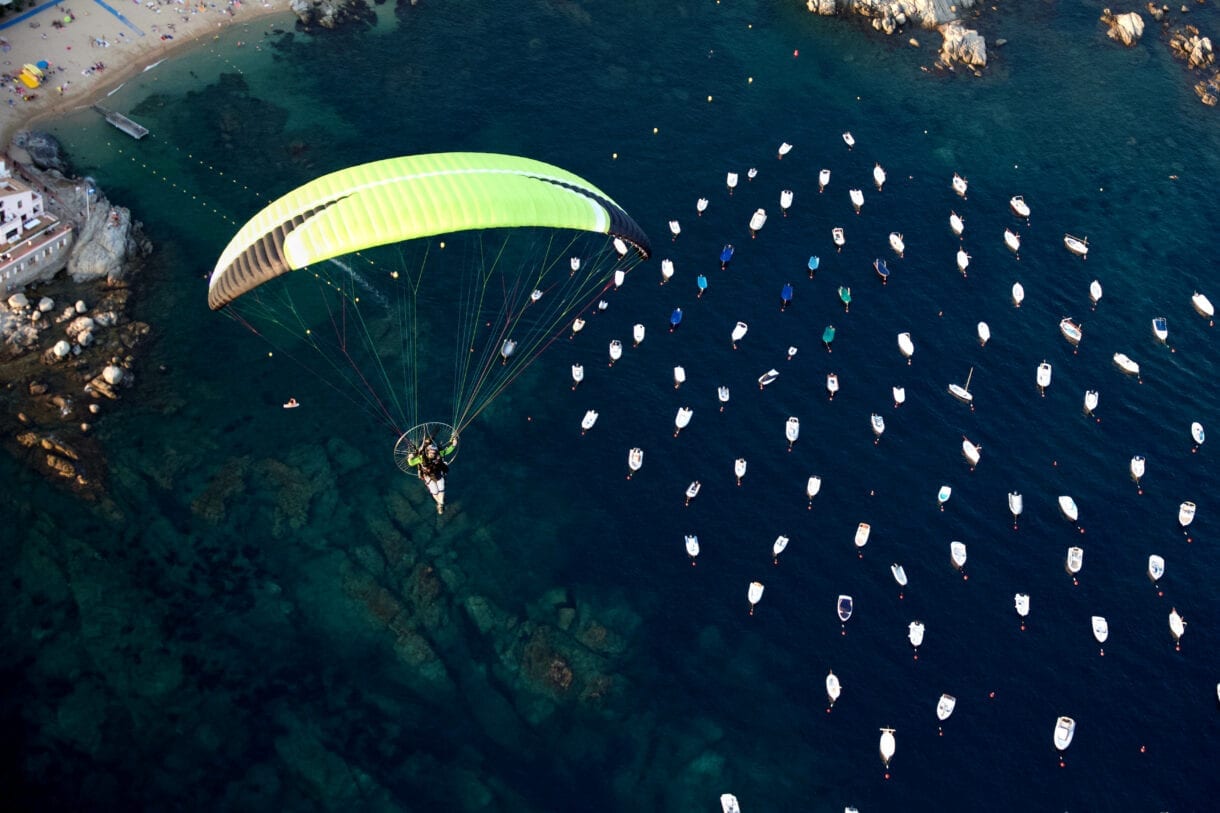 The Link2 is ideal for pilots who had an easy time learning the fundamentals and wish to start out on something with a bit more performance than an EN-A beginner wing.
With its increased efficiency, it's also ideal for pilots who live and launch at higher elevations or who carry a little extra weight, making takeoffs and landings challenging with a beginner wing. The increased climb rate and abundance of lift mean shorter/easier takeoff runs and more flare authority to slow down those fast landings often encountered in thinner air.
Niviuk's trademarks have always been supreme stability, and amazing build quality. Stability is extremely important as you progress through the PPG ranks, and the Link2 gives you the confidence to fly in tougher conditions pushing your boundaries further and farther.
Niviuk's attention to detail and fit and finish are evident from the moment you open the vacuum-sealed bag, to your preflight inspection after hundreds of hours of flight time.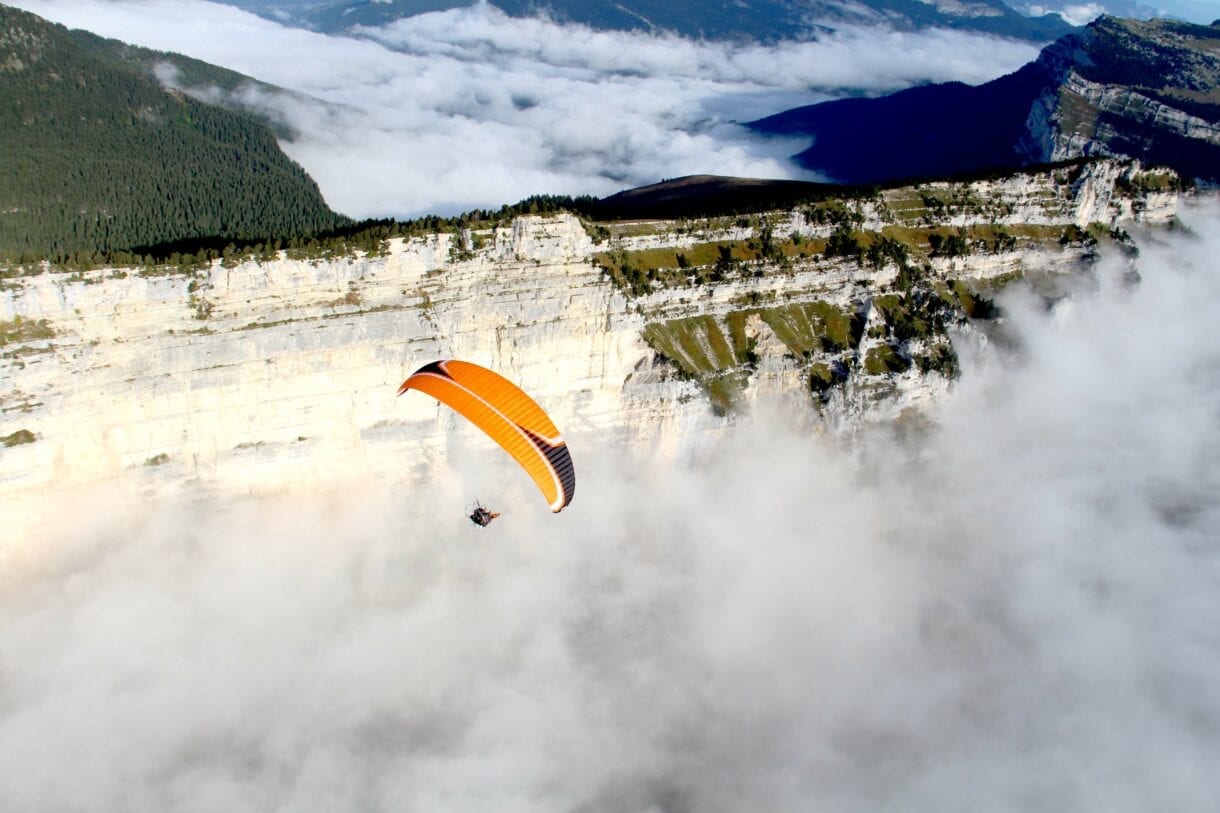 If this sounds like you, give us a call and tell us your story! You don't have to make this decision alone, nor should you, and our team is here to steer you in the right direction to ensure your best chance of success in this awesome sport.