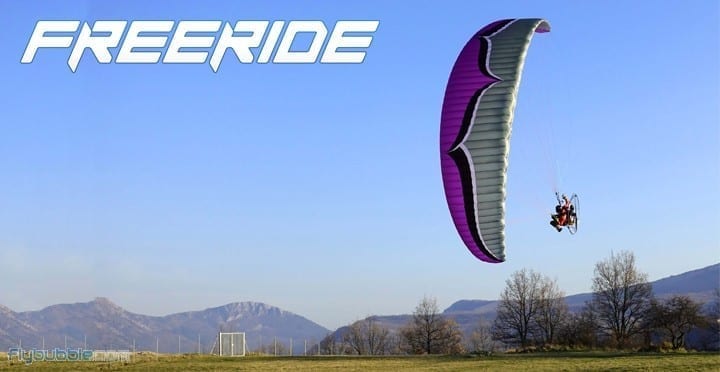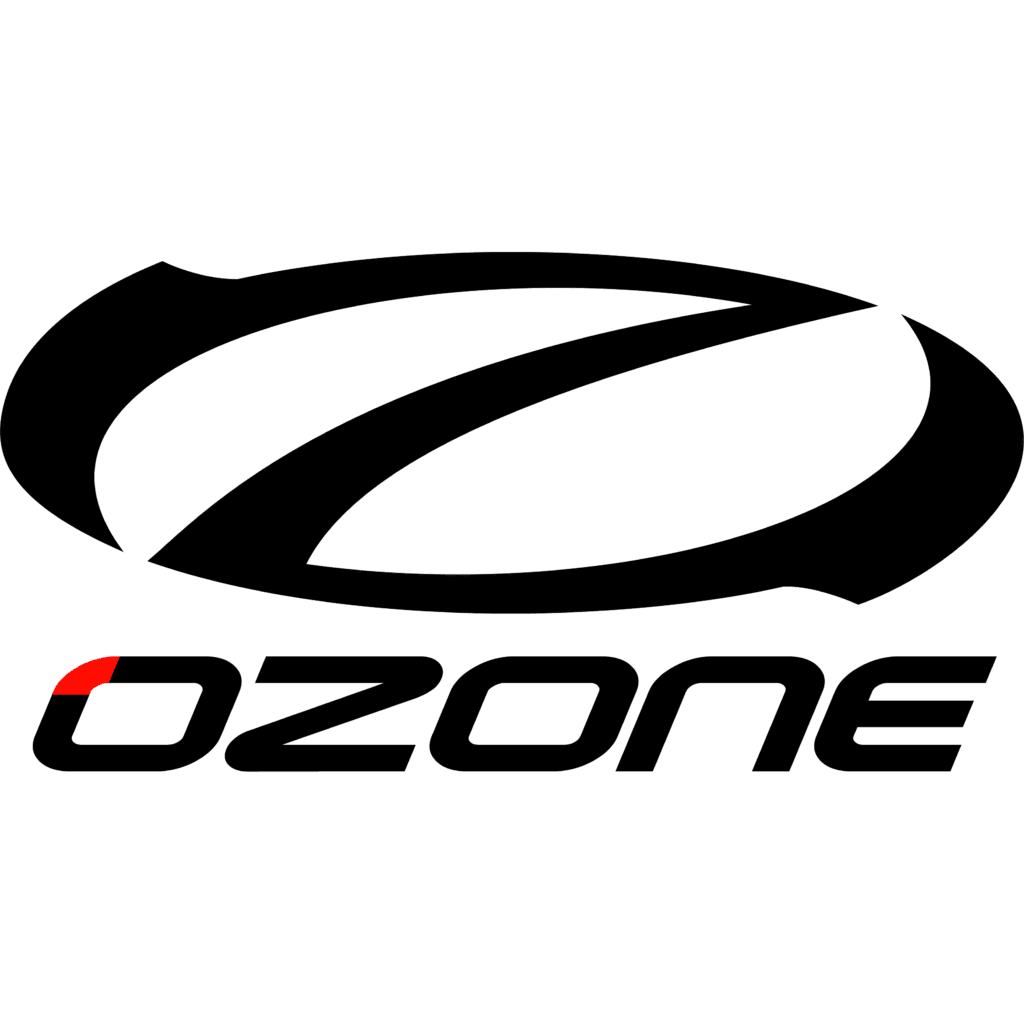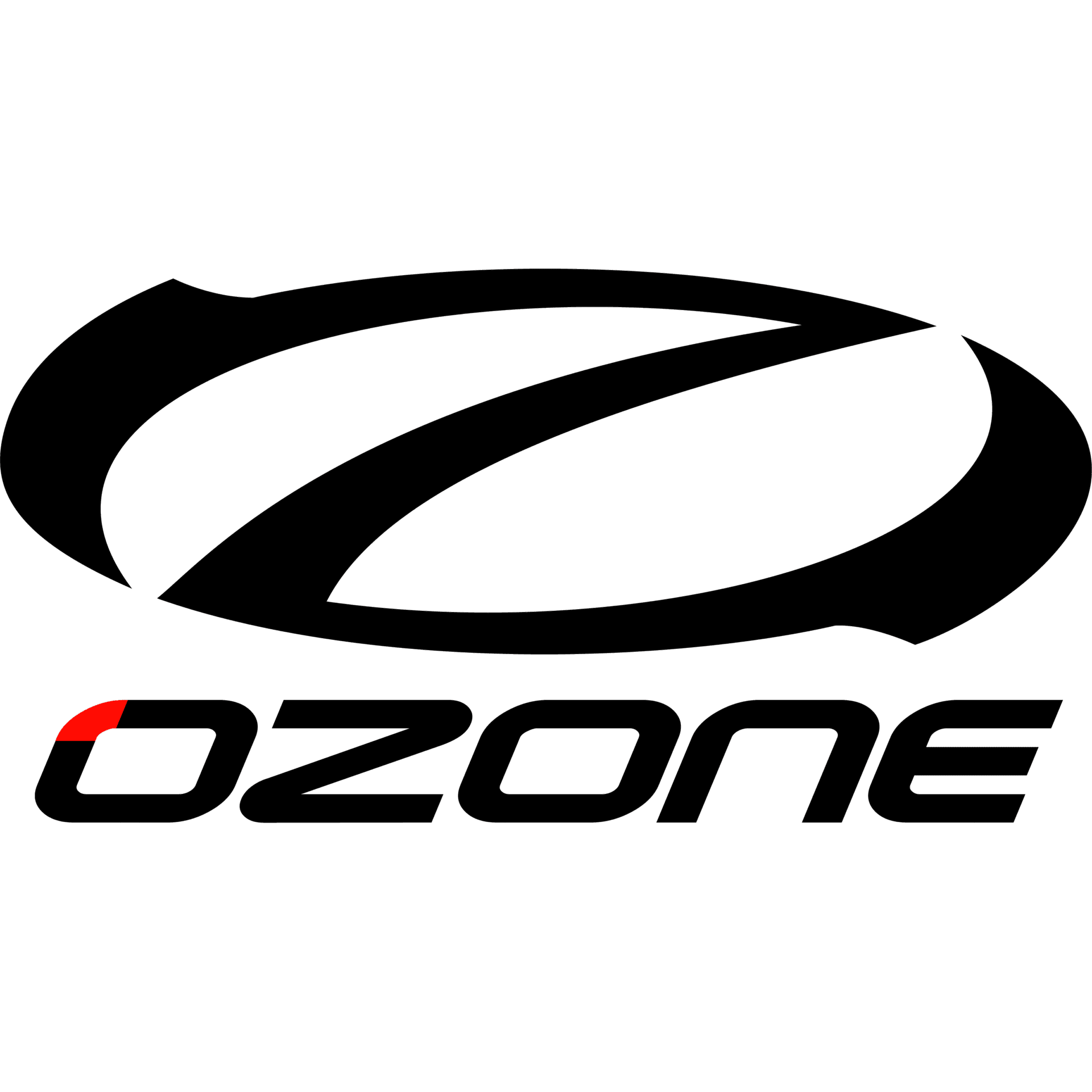 Freeride
The fun, dynamic carving paramotor wing for advanced pilots of all disciplines.
From Ozone:
The FREERIDE brings a new level of agility and dynamic handling to the intermediate-advanced class of PPG wings. This exciting new design delivers the legendary speed, precision, and efficiency of the OZONE VIPER series, plus the handling and agility of the OZONE SLALOM. The mission of the FREERIDE is to elevate excitement without compromising comfort and stability, and it features the dependability and ease of use that our intermediate range wings have become known for.
Although primarily designed for competitive slalom flying, the FREERIDE is also highly competitive in the "Classic" PPG comp format. Outside of competition, the FREERIDE is ideal for carving aggressive freestyle lines and venturing out for some efficient XC flying. This wing has been a pleasure to develop and test, and has put excited smiles on the faces of our team. It is a cutting edge design that gives experienced PPG pilots a new, efficient, high performance wing that excels at all types of advanced PPG flying.
We've taken the latest technology and best features from the VIPER 4, SLALOM, and SPEEDSTER 2, and adapted it all to a new mission. The result is one of the fastest and most stable PPG wings that we have ever produced. The planform and arc are based on the Viper 4, but with a lower aspect ratio for a more compact and forgiving feel. The OZRP remains unchanged, featuring SharkNose openings and the highest levels of CM+ within the OZONE range. A pure 4-line rigging plan and a new internal structure have been employed to carefully control the angle of attack and increase the chord-wise cohesion of the sail whilst accelerated.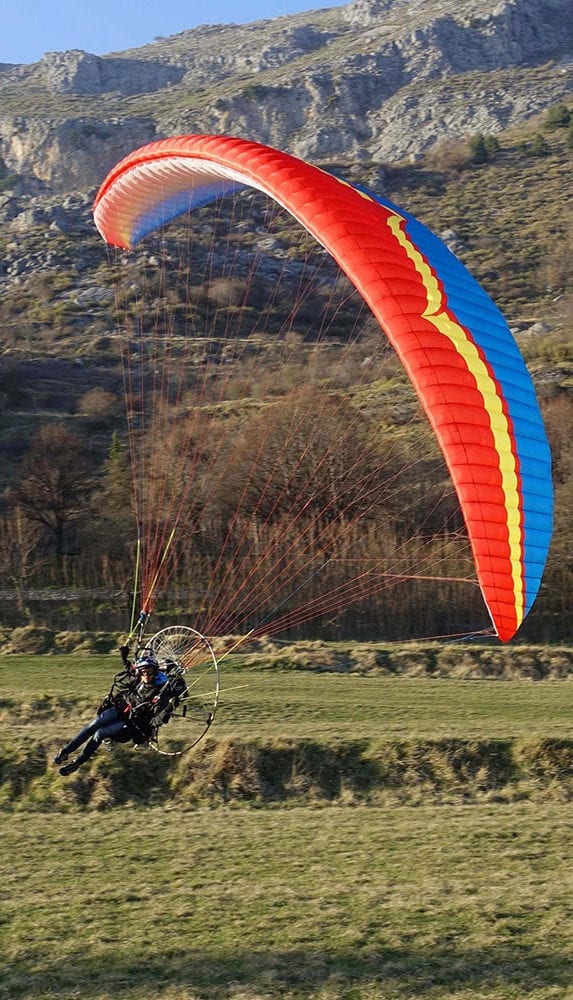 For a list of all specifications, certifications, color options and downloads, please visit the manufacturer web site here.
Notes from the Fly Halo team:
Hot-shots! You like Ozone? Then you'll love this. The Freeride combines the agility and efficiency of the Viper 4 slalom wing to a playful, everyday wing for advanced pilots. Easy to launch, fun to fly, flare authority for days, and stability to boot. The Freeride is definitely our favorite advanced PPG wing.
One of the best things about the Freeride is how well-rounded it is. Despite being an insanely agile and fun wing, you can still knock out major cross-country flights on it. How major? 2017 Icarus Trophy major - Tucker Gott piloted his Ozone Freeride from Polson, MT, down through southern Utah blasting over mountain ranges, and headed west to just over the Nevada border to take the trophy. It's just that versatile.
Is it for me?
The Freeride is for advanced pilots who absolutely love thrill-seeking behavior. But it also makes a great everyday wing for pilots who love to mix it up with cross-country, low-flying, foot-dragging, thrill-seeking aerobatics, or just cruising the beach. It's efficient enough to make high-altitude launches a snap, and rolls fast enough that an advanced pilot will never get bored.
Depending on your particular mission, size and wing loading will be key in making sure the Freeride suits your style. If you tend to do more than 50% cross country in your flying, it makes sense to move up a size to keep the oscillations minimal and have lots of lift for tricky takeoffs. If you live at sea level and love to slalom the trees, max wing loading will be the ticket. Whatever your pleasure, don't just go by wing loading charts, or what you see the Youtube pilots flying. Give us a call!
We've been doing this for a long time, and you don't have to make this decision on your own! Tell us your story, we'll help you sort out the best size for your flying style given your weight, skills, locale, and goals.