The Qubik is a brand new glider from Niviuk's lineup that miraculously offers the stability of a beginner glider as well as the speed and efficiency of an advanced cross country paramotor wing.
Inflation and launch are a breeze thanks to a clean and efficient profile shape, with lots of lift at low speed and lots of flare authority for soft landings. In the air, the Qubik is forgiving, without roll oscillations or excessive pitching in turbulence. This is a wing that you can fly all day long hands-off, and is perfect for exploring and increasing your boundaries is cross country and midday flying.
Experience Every Journey
Just as Niviuk says: The Qubik offers excellent performance with a wide speed-range. A stable and safe progression wing ideal for those flights you've always dreamt of, but not yet dared to attempt.
Notes from the Fly Halo Team:
The Qubik is an easy glider, easy to fly to the extent that it could be a person's first wing if they were well-trained and disciplined. Handling isn't dynamic unless you force it to be, and the efficiency and speed are on-par with (in many cases, beyond) cross country gliders in the intermediate and advanced categories.
So it's a bit on an enigma - a wing that performs like the choice wing of a professional pilot, while being stable enough for pilots carrying less than 50 hours to succeed.
We have flown and tested this glider in the most extreme conditions imaginable; from all-day island-hopping in the Bahamas, to extended cross country flights blasting through rain storms in the secluded mountains of Iceland. Everyone on the team agrees it's the most stable cross-country performer we've ever flown, and a must-have addition to the adventure pilot's quiver. When the conditions are tough, the Qubik is our top pick.
The Qubik incorporates the latest technology in construction, pattern-cutting, and high tech materials to form the sail shape, and the results are breathtaking. The "fit and finish" of this glider is truly industry-leading.
If you're a "beginner-mediate" looking to push your flying times and distances without skipping the natural progression, the Qubik is perfect. If you're an advanced pilot who wants to take it easy, the Qubik will still allow you to keep up with your flying buds while providing a stress-free flying experience. A+!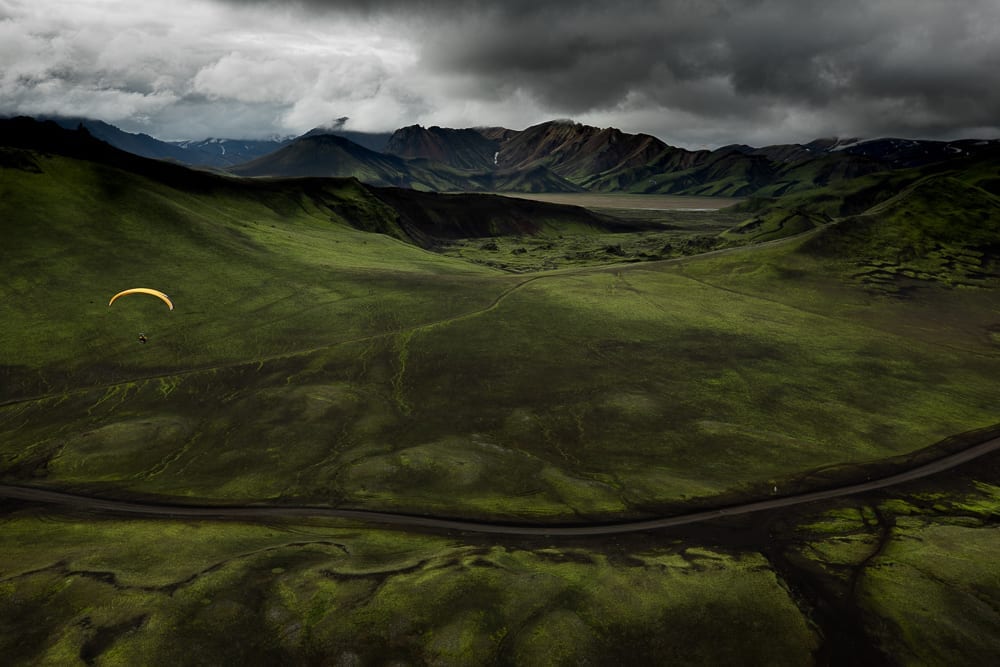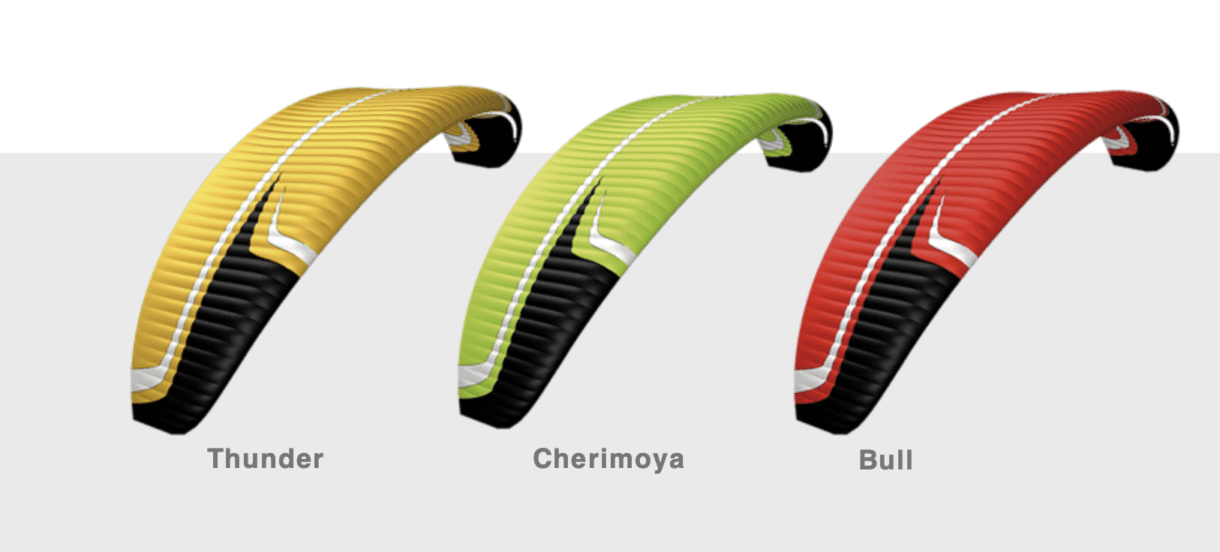 For a list of all specifications, certifications, color options and downloads, please visit the manufacturer web site here.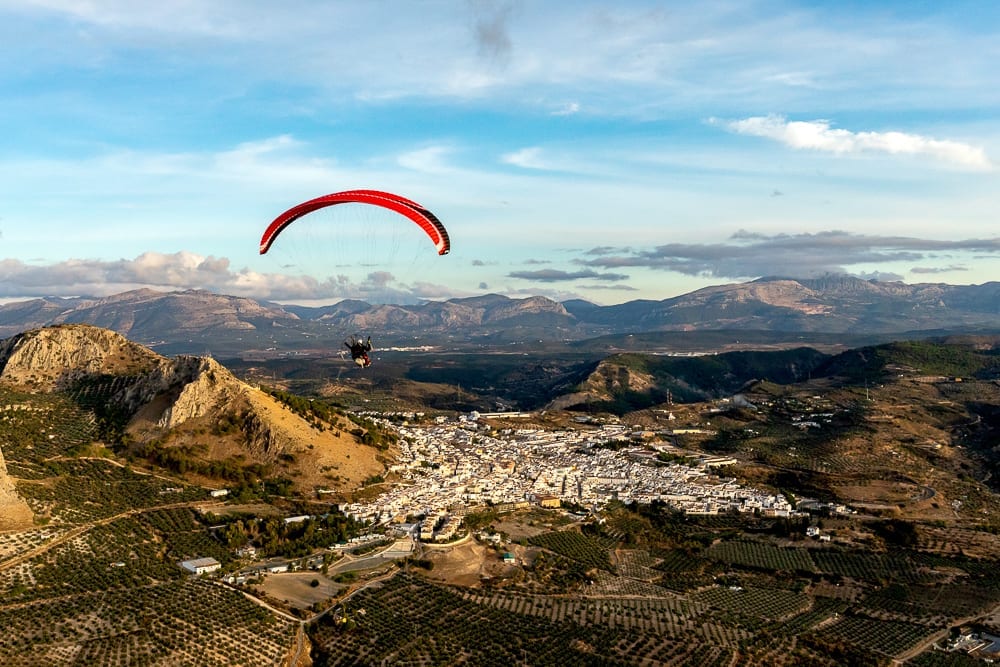 Features
3DL - Adding an extra seam to the leading edge helps to shape an efficient profile while providing greater durability over the lifespan of the glider
RAM - (shark nose) Niviuk was the first to incorporate this technology into reflex paramotor wings, and they're only getting better. RAM contributes to higher internal pressure, greater spin/stall recovery characteristics, and solid inflations/launches
Niviuk is the first to incorporate Nitinol rods for the internal structure of it's leading edge - helping your glider have a clean sail and retain that shape over the years of folding and unfolding.
Efficient reflex profile - most reflex gliders either have stability, or speed and efficiency. The Qubik strikes the perfect balance with it's reflex profile providing excellent passive stability as well as a huge speed range and low sink rate.
Speed Range - the Qubik carries an incredible speed increase in the trimmers alone, utilizing more than 60% of the combined speed system without even installing a speedbar. Your friends will be forced to step on bar to keep up with the Qubik while you cruise comfortably at fast trim.
Zero oscillations - the Qubik is rock-solid and not effected by turbulence as other XC gliders. For photography, videography, or just hands-off stress-free cruising, the Qubik is the ticket.
On The Big Screen
Team pilot Tucker Gott and the rest of the team took the Qubik on an amazing island-hopping adventure as an extended test flight. Check out the series here:

Is it for me?
The Qubik is a very forgiving, advanced-technology wing that out-performs anything else in the same category of safety. The Qubik would be an ideal step for someone as their second glider if they plan to start exploring beyond local flights. The Qubik will excel at high-elevations, mountainous terrain, or mid-day cross country flying, so if this sounds like the type of flying you wish to pursue - this could be the next logical step.
If this sounds like you, give us a call and tell us your story! You don't have to make this decision alone, nor should you, and our team is here to steer you in the right direction to ensure your best chance of success in this awesome sport.